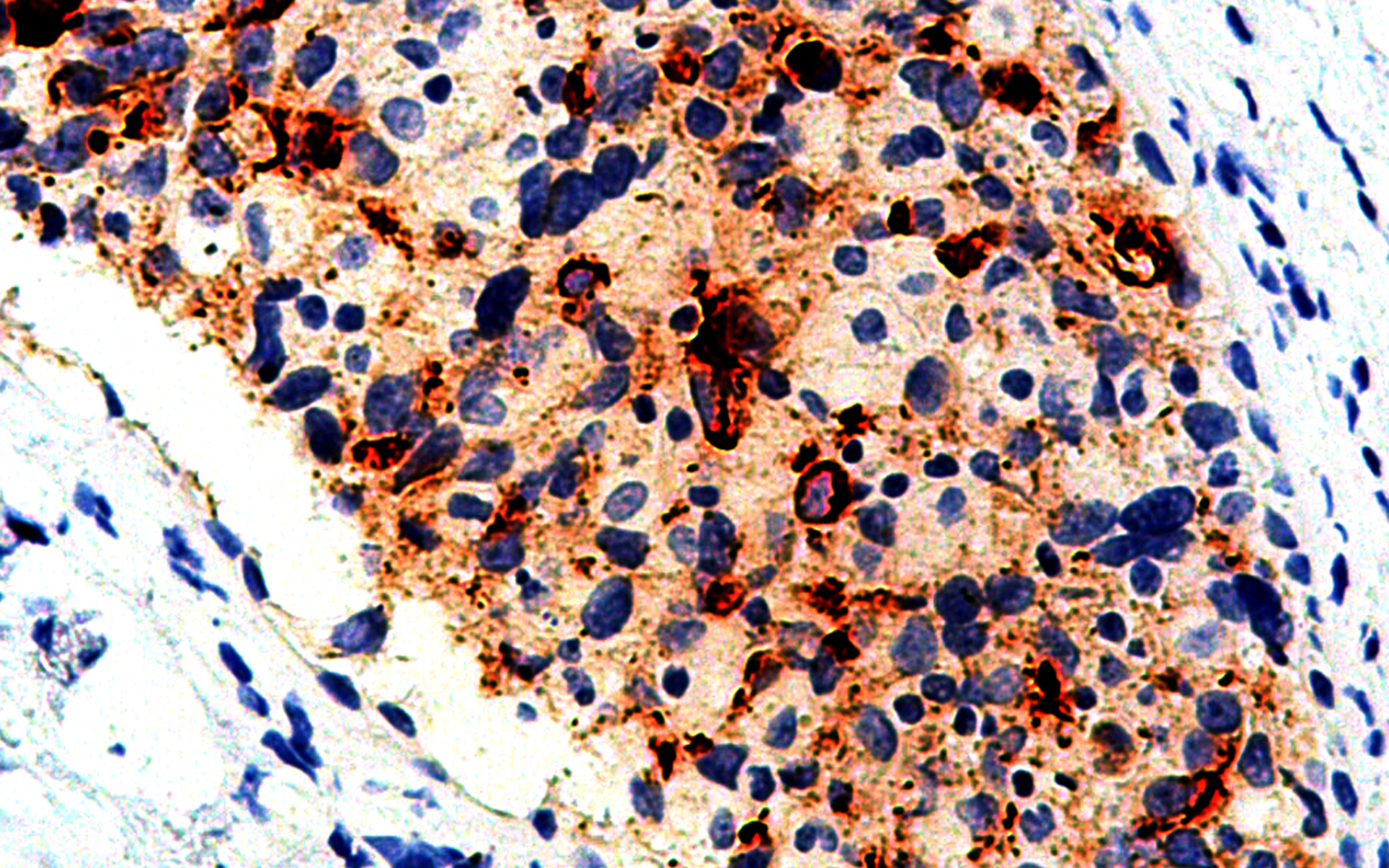 GeneAb™ BCA-225 [IHC225] on Breast Carcinoma
BCA225
---
FORMAT
VOLUME
*The listed price is an estimate only.
Description
The BCA-225 [IHC225] antibody is intended for qualified laboratories to qualitatively identify by light microscopy, the presence of associated antigens in formalin-fixed, paraffin-embedded (FFPE) tissue sections using immunohistochemistry test methods. Use of this antibody is indicated, subsequent to clinical differential diagnoses of diseases, as an aid in the identification of neoplastic tissues within the context of antibody panels, the patient's clinical history and other diagnostic tests as evaluated by a qualified pathologist.
Documents
DATASHEETS
OTHERS
Specifications
CLONE:
IHC225

ISOTYPE:


HOST SPECIES:
Mouse

CLONALITY:
Monoclonal

POSITIVE CONTROL:
Breast Carcinoma

DILUTION RANGE:


INTENDED USE/REG. STATUS:
IVDR


---
Log in
to submit a review and receive a $10 Starbucks Gift card!