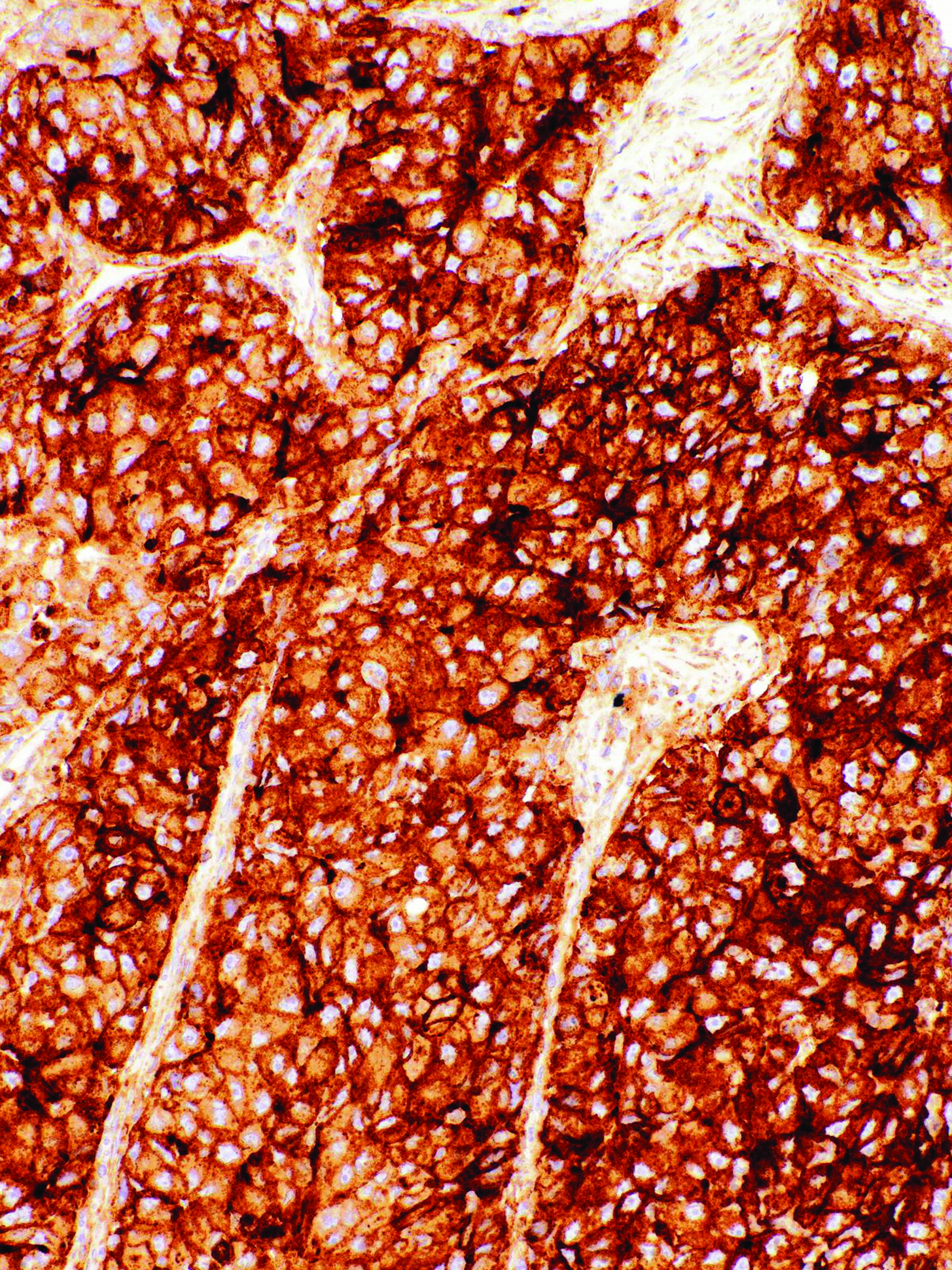 GeneAb™ CD317 [IHC317] on Lung
CD317
---
FORMAT
VOLUME
*The listed price is an estimate only.
Description
CD317, also known as BST2, tetherin, HM1.2 antigen, DAMP-2, is an integral transmembrane glycoprotein which may play a role in pre-B-cell growth, rheumatoid arthritis, and in antiretroviral defense, that blocks release of retrovirus from the cell surface. It is highly expressed on terminally differentiated normal plasmacytoid dendritic cells and some tumor cells, such as multiple myeloma, renal cell carcinoma, and melanoma cells.
Documents
DATASHEETS
OTHERS
Specifications
CLONE:
IHC317

ISOTYPE:
IgG2a

HOST SPECIES:
Mouse

CLONALITY:
Monoclonal

POSITIVE CONTROL:
Spleen

DILUTION RANGE:


INTENDED USE/REG. STATUS:
IVDR


---
Log in
to submit a review and receive a $10 Starbucks Gift card!