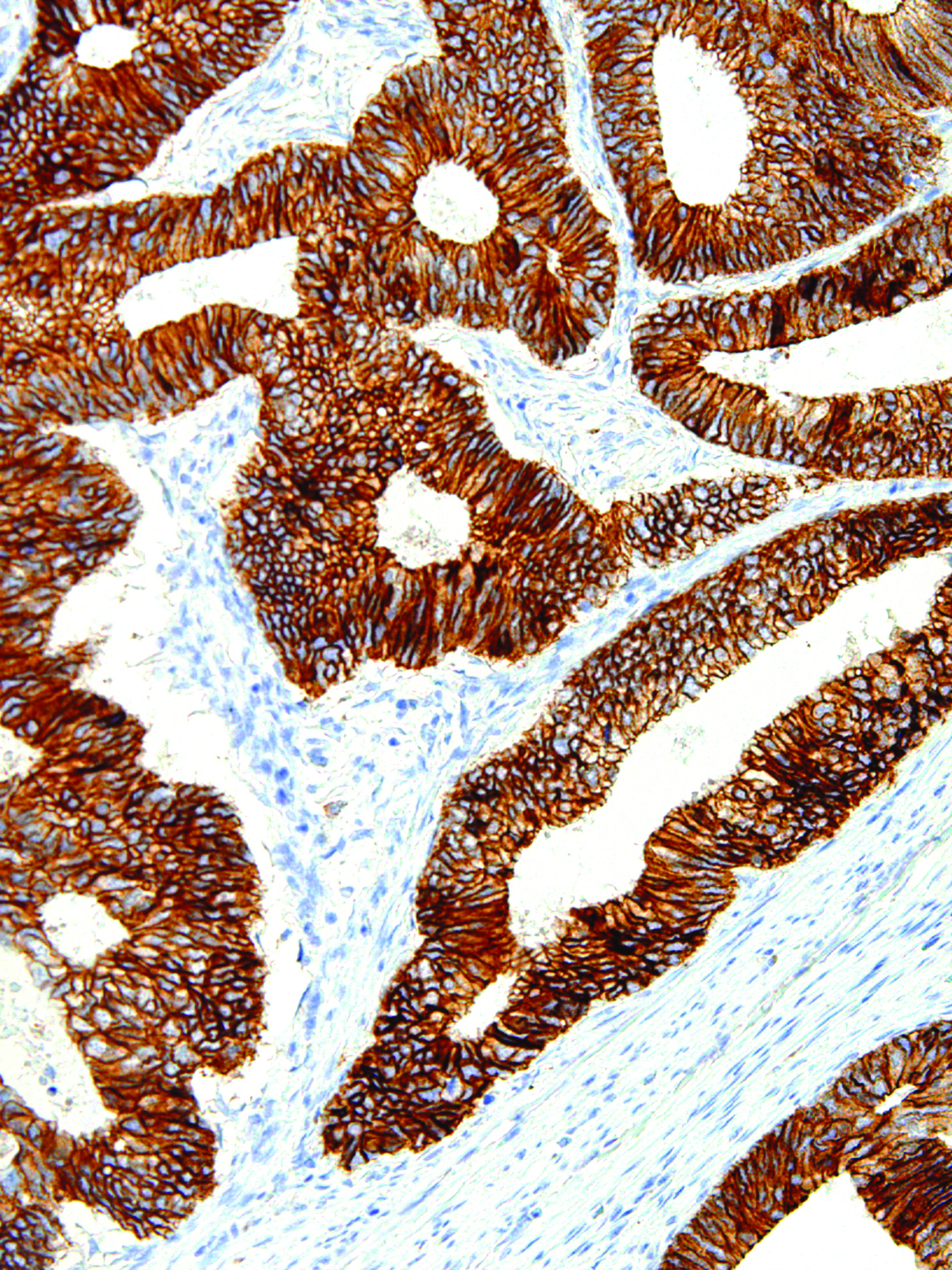 GeneAb™ E-cadherin [IHC564] on Colon
E-cadherin
---
FORMAT
VOLUME
*The listed price is an estimate only.
Description
E-cadherin is an intercellular adhesion molecule present in epithelial cells. Anti-E-cadherin stains glandular epithelium, as well as lung, gastrointestinal, and ovarian adenocarcinomas. A panel of antibodies against E-cadherin and p120 is also used to differentiate ductal (membranous staining) and lobular breast cancer (cytoplasmic staining). Anti-E-cadherin also stains some thyroid cancers.
Documents
DATASHEETS
OTHERS
Specifications
CLONE:
IHC564

ISOTYPE:
IgG2a

HOST SPECIES:
Mouse

CLONALITY:
Monoclonal

POSITIVE CONTROL:
Breast

DILUTION RANGE:


INTENDED USE/REG. STATUS:
IVDR


---
Log in
to submit a review and receive a $10 Starbucks Gift card!