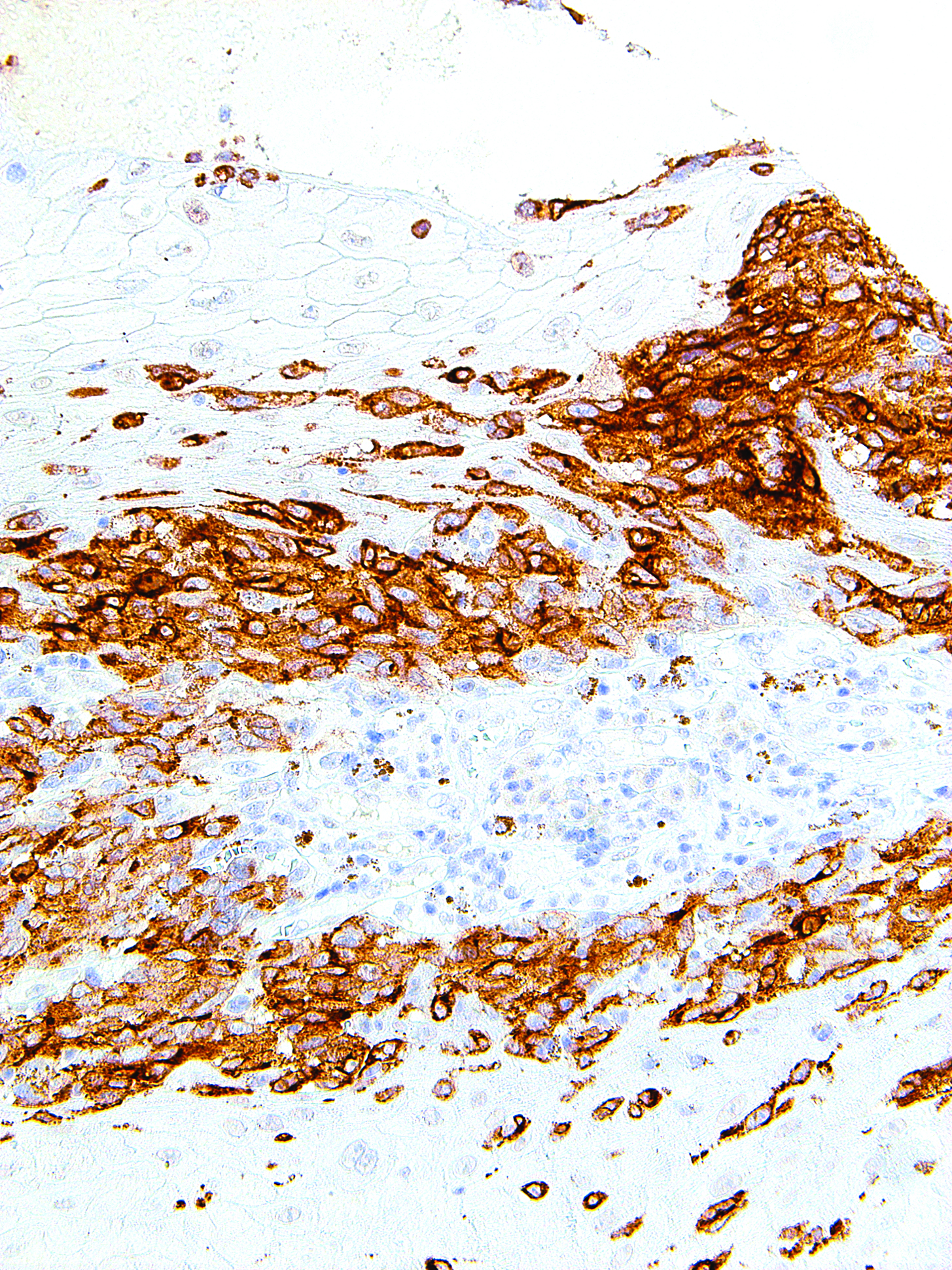 GeneAb™ MART-1 (Melan A) [IHC408] on Melanoma
MART-1 (Melan A)
---
FORMAT
VOLUME
*The listed price is an estimate only.
Description
MART-1, also known as Melan A or Melanoma Antigen Recognized by T-Cells 1, is a protein antigen found specifically on melanocytes of normal skin, retina, and nevi, and not in other normal tissues. Anti-MART-1 is therefore useful as a marker for melanocytic tumours, and as an aid in establishing the diagnosis of metastatic melanomas.
Documents
DATASHEETS
Please email us to request the datasheet.
OTHERS
Specifications
CLONE:
IHC408

ISOTYPE:
IgG1

HOST SPECIES:
Mouse

CLONALITY:
Monoclonal

POSITIVE CONTROL:
Melanoma, Skin

DILUTION RANGE:


INTENDED USE/REG. STATUS:
IVDR


---
Log in
to submit a review and receive a $10 Starbucks Gift card!