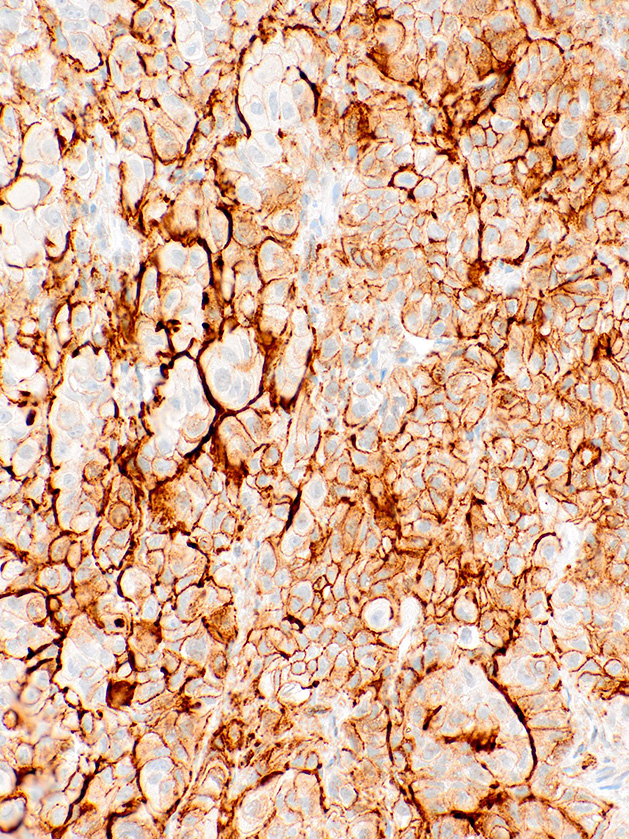 GeneAb™ Podoplanin [IHC650] on Mesothelia
Podoplanin
---
FORMAT
VOLUME
*The listed price is an estimate only.
Description
Podoplanin is a transmembrane mucoprotein specifically expressed in the endothelium of lymphatic capillaries, while remaining absent from the blood vasculature. The protein is co-localized with VEGFR3/FLT4 in normal skin and kidney. Anti-Podoplanin is useful in the identification of lymphangiomas, Kaposi's sarcomas, epithelioid mesotheliomas, hemangioblastomas, seminomas, and some angiosarcomas that likely have lymphatic differentiation.
Documents
DATASHEETS
OTHERS
Specifications
CLONE:
IHC650

ISOTYPE:
IgG2a, kappa

HOST SPECIES:
Mouse

CLONALITY:
Monoclonal

POSITIVE CONTROL:
Tonsil

DILUTION RANGE:


INTENDED USE/REG. STATUS:
IVDR


---
Log in
to submit a review and receive a $10 Starbucks Gift card!