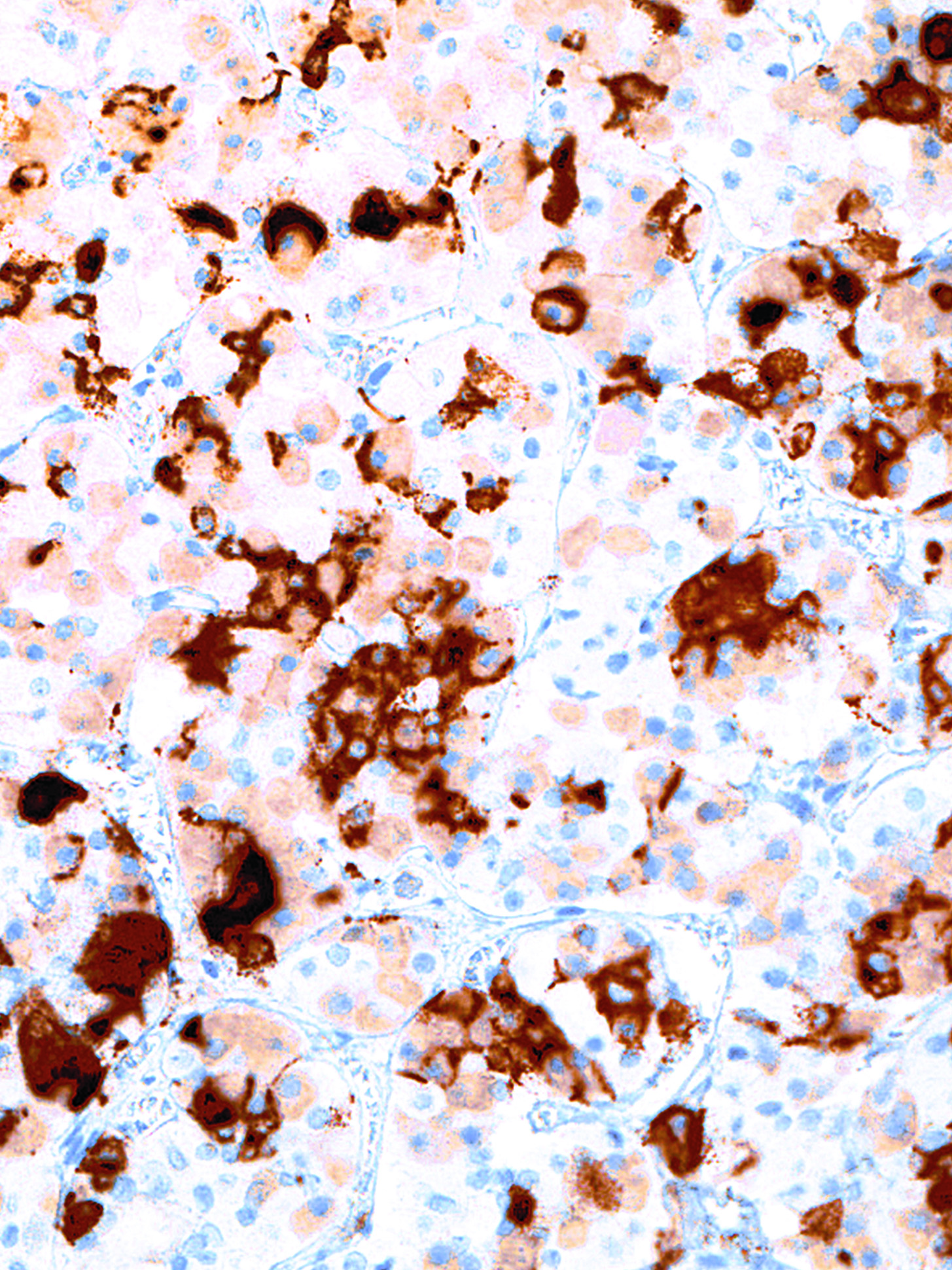 GeneAb™ Prolactin [IHC652] on Pituitary Gland
Prolactin
---
FORMAT
VOLUME
*The listed price is an estimate only.
Description
Prolactin (PRL) is a peptide hormone synthesized and secreted by lactotroph cells in the adenohypophysis (anterior pituitary gland). PRL plays a role in a number of processes including cell growth, reproduction, and immune function, with its primary function being associated with lactation. Anti-Prolactin reacts with lactotroph cells, and is useful in the classification of pituitary tumours and the study of pituitary disease.
Documents
DATASHEETS
OTHERS
Specifications
CLONE:
IHC652

ISOTYPE:
IgG2

HOST SPECIES:
Mouse

CLONALITY:
Monoclonal

POSITIVE CONTROL:
Pituitary

DILUTION RANGE:


INTENDED USE/REG. STATUS:
IVDR


---
Log in
to submit a review and receive a $10 Starbucks Gift card!